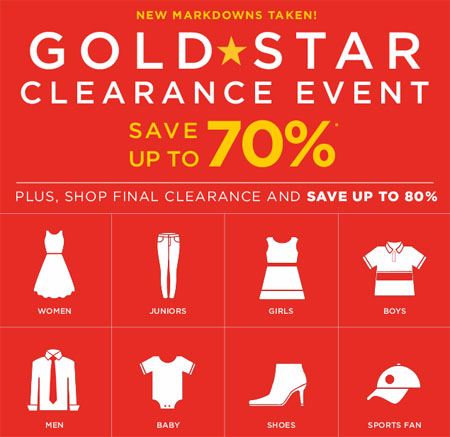 New markdowns taken! Shop today and save up to 80% on final clearance. 
Clearance prices represent savings off original prices. Interim markdowns may have been taken. Selection of sizes, colors and styles may be limited per item. Sorry, no price adjustments on prior purchases. Prices, promotion and selection may vary by store. See sales associate for more details. 
Valid through June 3, 2015
Valid through June 3, 2015
Sign Up For Our Newsletter!