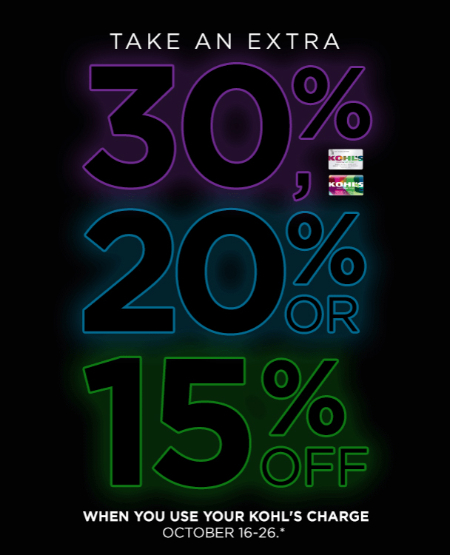 Kohl's Charge offer is nontransferable and must be presented at time of in–store purchase to receive discount. Dollar–off discounts applied prior to percent–off total purchase discounts. Offer cannot be used in conjunction with any other percent–off discounts, including age–specific discounts. Offer not valid on the following merchandise: Gift Card purchases; Kohl's Cares cause merchandise or other charitable items; prestige brands of cosmetics, skincare and select prestige brands of fragrance; select electronics/electrics and select Nike merchandise. Offer also not valid on price adjustments on prior purchases; payment on a Kohl's Charge account; taxes, shipping and/or handling fees. Subject to credit approval. See store for details.
Valid through October 26, 2014
Valid through October 26, 2014
Sign Up For Our Newsletter!